Vintage-themed restaurant and bar opening downtown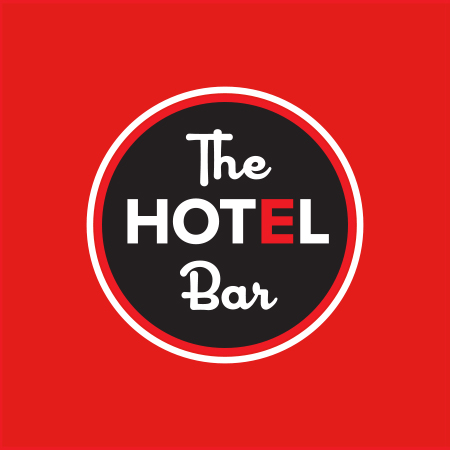 Update: The Hotel Bar is hosting its grand opening Friday, Aug. 26 at 1501 L Street starting at 2 p.m., with happy hour from 3-7 p.m. and last call at 1:15 a.m. The bar will offer drink specials throughout the evening, as classic films play on 13-foot projector screens.
The Hotel Bar's menu has also been finalized and includes charcuterie boards and small plates like truffle fries, avocado toast and short rib tacos. Larger portions include a Cajun shrimp pasta plate, grilled barbecue salmon salad, and the Triple B Burger with burrata cheese, bacon and bourbon caramelized onions. For dessert, don't miss the caramel glazed doughnut bread pudding, which was resurrected from former tenant, 3 Fires Lounge. Following the grand opening, The Hotel Bar will be open daily from 2-10 p.m. Sun.-Thurs. and from 2 p.m.-2 a.m. Fri. & Sat.
A shagadelic new cocktail venue will pop up downtown next month in the space formerly occupied by 3 Fires Lounge. The Hotel Bar will be decorated with a '50s, '60s and '70s vintage vibe (Yeah, baby!), including oversized couches in vibrant colors, leather ottomans and rotary telephones. Two 13-foot projector screens on the walls will allow the bar to host monthly classic movie nights, during which themed menus will pair with the corresponding film. We don't know what kind of films The Hotel Bar plans on showing, but we can just imagine kicking back in patent leather go-go boots, sipping a martini—shaken, not stirred—while James Bond plays cat and mouse with Octopussy.
Originally opened in 2008, 3 Fires, on the bottom floor of the Mariott's Residence Inn at Capitol Park at 15th and L streets, shuttered its doors July 1 in order to renovate and rebrand. In its place, The Hotel Bar will open mid-August, according to the Marriott's general manager, Shelly Moranville, who adds that the menu—led by food and beverage manager Will Comstock—will focus on small plates and "true bar food," like fried artichoke hearts, warm olive dishes and charcuterie plates.
Moranville says her team reached out to midtown's Fuel Creative Group, the firm responsible for Hot Italian's minimalist chic signage and collateral, for the location's rebranding. The new logo plays with colors, appearing to read as "the Hot L Bar" from afar.
"We wanted to find a new niche," Moranville says. "3 Fires was becoming a little bit tired and so many new places had opened around us. [The Hotel Bar] will be really super cool."
The Hotel Bar will host its grand opening party in August. Stay tuned to Sactownmag.com for future updates.
1501 L St. 267-6823. facebook.com/THEHOTELBAR
You Might Also Like
An Irish Pub opens and a midtown wine bar revamps its menu
Exclusive: A new taproom set to open downtown this fall
The Firehouse introduces new chef and revitalized menu