Board Chair of the California Museum Dina Eastwood
Each year, Sacramento's California Museum kicks off its Hall of Fame exhibit with a star-studded induction ceremony. This year, not only will honorees such as The Beach Boys and Magic Johnson be in attendance, but for the first time ever, the A-list affair will be held inside Memorial Auditorium and will be open to the public. We talk to Dina Eastwood, board chair of the museum and wife of Hall of Famer Clint Eastwood, about the big move, her aha moment and being a self-professed science geek.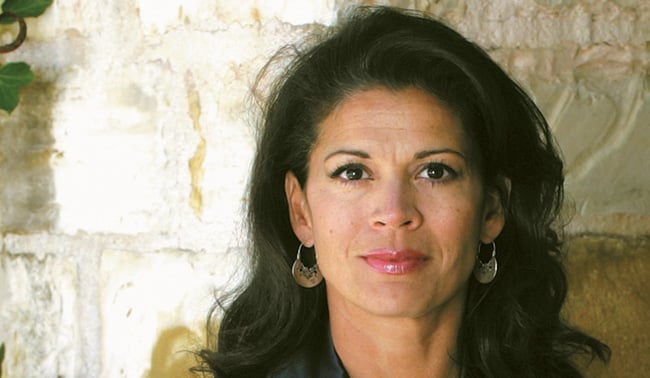 When you accompanied Clint to the inaugural California Hall of Fame induction ceremony in December 2006, was that your first introduction to The California Museum?
Absolutely. I didn't know anything about it. But it impressed me—the Hall of Fame and what the museum housed. The whole thing blew me away. I couldn't believe it. The ceremony was just so meaningful and carried so much dignity and pride. And then you're in this building and there are world-class exhibits. I looked around and thought, "Oh my goodness. This is the real deal."
You became chairwoman of the board of trustees in the fall of 2007. How did you go from walking into the museum for the first time to leading its board within a year?
At the beginning of 2007, I got a call from Maria [Shriver, creator of the California Hall of Fame and then-honorary co-chair of The California Museum] asking me to join the board. She knew that I was a worker bee and that I had a lot of interest [in the museum] because of Clint being inducted. I also had small children at the time and I believe in education and the mission of the museum, which is to spread the legacy of the people of this state. I completely love everything the museum stands for.
But it's funny because I said I didn't want to do it. I thought I'd be in over my head. I didn't think I belonged on that board. It was [made up of] the most intelligent movers and shakers that I've ever met, like Allan Zaremberg, the president of the state chamber of commerce, Pat Splinter, the huge venture capitalist, and the VP of Chevron [John McDonald]. Everyone was like this really high-powered career person and I'm like this stay-at-home mom. [Eastwood retired from broadcast journalism in 1997.] I was so intimidated by this crowd.
Anyway, long story short, I took the dive and did it. And not only did they have me join the board, they had me come on as board chair straight away. I was terrified, but then I loved it. I got in the flow. I enjoy going to Sacramento from [my home in] Carmel, driving three hours and 10 minutes each way. I look forward to it.
And now in December, the museum will induct its sixth Hall of Fame class. Any memorable moments from the first five years?
My favorite moment was riding back to the hotel [after the ceremony] with Peter Salk [son of Jonas Salk, developer of the polio vaccine]. I remember I really did have an aha moment just thinking about how many people wouldn't be on the planet if it weren't for his family. And one year, [I remember] walking through the reception and just seeing Clint hanging out with [2008 inductee] Quincy Jones. They used to hang out when they were [teenagers]—they were best friends. And they were both there that night at a table full of the most fun people. You didn't know if you were in a café or a jazz club somewhere or at The California Museum.
Speaking of which, all five previous induction ceremonies have taken place at the museum. This year, for the first time, it's going to be held at the Memorial Auditorium. What was the reason behind the switch?
The [museum] auditorium holds 258. So by the time the inductees, their guests, the past honorees and the VIP people from Sacramento [got their seats], there were very few available. We want more exposure to the people of Sacramento. We want them to enjoy this as much as all of us have. Plain and simple, that's why we went [to Memorial Auditorium].
I don't know what the look of the event will be, but I will tell you that if you're willing to attend this event, it will change your life to be in the company of people who dreamed so big. Like when Steve Jobs got [his Hall of Fame medal in 2007], I felt an energy in the room. He changed the world, and he was a Californian all the way. So if you come to the ceremony, you will leave inspired and moved because you will see and hopefully meet people who have affected you personally. That's how I feel every year. I leave walking on air.
And as always, this year's inductees, which include The Beach Boys, Magic Johnson, Carlos Santana, Buzz Aldrin and Amy Tan, are an inspiring bunch. Any in particular that you're looking forward to meeting?
I've had the pleasure of meeting some of these people just by the nature of the life that my husband leads. We [know] Buzz and I've met Mr. Johnson before. I know a fun fact about The Beach Boys, which is that their first live recording was done in December [almost] 50 years ago in that very [Memorial] Auditorium. It gives me the chills.
Personally, I tend to gravitate toward the sciences. I'm truly fascinated by medical people. I love the fact that [Nobel Prize-winning molecular biologist] Elizabeth Blackburn is on [the list].
For people who can't make it to the ceremony or catch it on Comcast that night, the Hall of Fame exhibit will be at the museum for a year starting on Dec. 9. Can you tell us a little about it?
The exhibit will be the first and only thing you'll see when you walk in, and it will take your breath away to see [the images of] these amazing Californians. We will have some cool artifacts, like Carlos Santana's guitar. [Other expected artifacts include Aldrin's spacesuit and gloves worn on the historic Apollo 11 moon mission; Dr. Blackburn's Nobel Prize; Magic Johnson's championship rings; and The Beach Boys' concert posters for the 1964 show at Memorial Auditorium that spawned the band's first live album.]
Looking even further ahead, how do you see the museum growing and changing in the years to come?
I actually thought about that today. I don't want to sound cliché, but I thought, "It's so wonderful that there will be a day when people won't remember it not being a great institution of California." We are past the infancy stages. Now we are a toddler and about to grow into a firmly rooted adult. The Hall of Fame helps put the museum on the map. I have faith that I will be able to tell my grandkids, "Did you know that there wasn't a museum like this when Grandma was growing up? Our state didn't have a museum like this and I got to be part of the group that helped get it going."
When I first got on the board, we looked at [constructing] a new building [currently the museum is housed in the California Secretary of State complex], but people don't have the money [right now] and we need to firm up who we are. All we can pray for is improving.
And when the time comes, wouldn't it be incredible if Frank Gehry, a past Hall of Fame inductee, designed that new museum?
Oh, it would be amazing. With a huge permanent Steve Jobs exhibit welcoming you. We've got big dreams.
You Might Also Like
The California Museum presents its newest Hall of Fame exhibit
Steven Spielberg, Lucille Ball among the latest California Hall of Fame inductees