Sactown's Most Popular Stories of 2020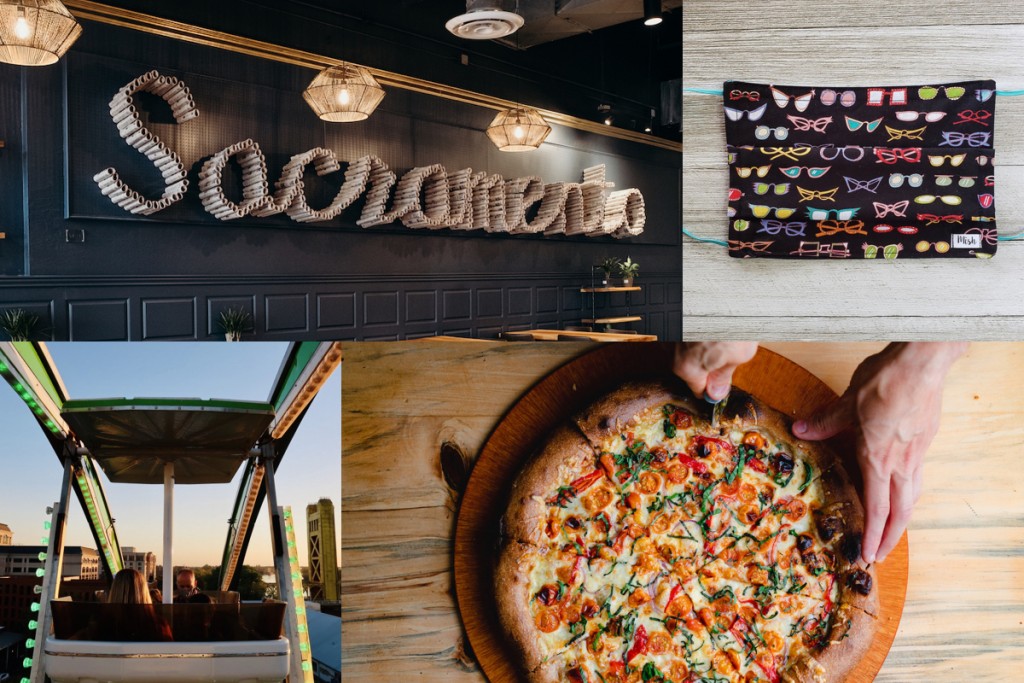 Hindsight, as they say, is 20/20. Our rearview mirror may not be rose-colored, but many of the standout discoveries that emerged from the pre-vaccine blur are still proving relevant now that 2021 is underway. Without further ado—drumroll, please—we present Sactown's 10 most popular stories from the last year.
Eager to beat early-onset pandemic cabin fever, Sacramentans in need of fresh air rushed to the great outdoors during nature's annual wildflower show. From the poppies and lupines springing up at Effie Yeaw Nature Preserve to the hyacinth blooming at the Mather Regional Park Vernal Pools, you can thankfully see the same flowers in the same places at the same time this year.
In June, a canine nirvana opened, just in time for the dog days of summer. The Local Bark Park is the region's first membership-based pet recreation area, decked out with a doggy pool, jungle gym and an outdoor bar—that one's just for the humans—serving suds from local breweries like Sudwerk, Device and New Glory.
Chutharat Sae Tong and Alex Sherry, married bakers and alumni of Berkeley's Cheese Board Collective, opened their long-awaited vegetarian pizza shop in midtown in June, replete with a pandemic-friendly pickup window. Featuring pies heaped with farm-fresh produce and bottle pairings that show off local natural wines, Majka's menu showcases our region's decadent bounty. Don't forget to put chocolate chunk cookies made with house-fermented miso in your takeout cart.
In February, East Sacramento's Pure Soul Plant-Based Eats started serving approachable vegan dishes like juicy Beyond Meat burgers and Cajun-style Atlas Monroe fried "chicken" for folks looking to turn over a healthy new leaf, then and now—the restaurant's all-vegan menu is currently available for takeout and delivery.
Woodland coffee shop Morgan's Mill opened its downtown Sacramento outpost in June, offering a to-go menu of coffee, beer, house-made Belgian waffles and one very cool selfie hot spot—a "Sacramento" mural made from old, rolled-up copies of The Sacramento Bee. The cafe temporarily closed its doors on Dec. 12, and hopes to reopen when the stay-at-home restrictions are lifted.
Last January we announced the opening of Lefty's Eatery & Taproom from local restaurateur Julio Piex. The new East Sacramento beer hall and barbecue joint opened to great neighborhood fanfare in early March, less than two weeks before the state's first stay-at-home order. Luckily, Lefty's is currently offering takeout from Thursday through Saturday, which means you can still leave the 12-hour almond wood-smoked brisket to the experts.
As November rolled around, so did the city's latest public attraction. Straight from the midway came a Ferris wheel that has given locals new views of the Sacramento River, Tower Bridge and the city skyline from open-air, quarantine-crew-sized, four-seater cabs. The wheel is currently closed, but is expected to reopen once the region's stay-at-home order has ended.
In July, Sac Valley Spark, a community-focused arts nonprofit that abides by Burning Man principles, put on a two-day, drive-thru (read: socially distanced) art festival complete with fire dancers and eccentric sculptures that only Burners could forge, like a 15-foot-long honey bee statue made of Styrofoam, concrete and 35,000 glass marbles.
Before mass mask production began, face coverings were in short supply. In April 2020, we highlighted a handful of makers from across the region who stitched their way into our hearts, one mask at a time.
At the onset of the pandemic, we were trying to figure out how to support our local restaurants safely amid the first statewide shelter-in-place mandate, issued on March 19. In our most-clicked story of 2020, UC Davis virologist Dr. Erin DiCaprio weighed the health risks of ordering takeout. And with many restaurants still struggling to keep their doors open (the most recent quarantine order took effect on Dec. 3), her insights on handling food in the time of Covid are as relevant as ever.
You Might Also Like
Sactown's Year in Food: A look back at 2018's tastiest dining news around town
Sactown's 10 Most Popular Stories of 2017
Sactown's 10 Most Popular Stories of 2016